Interview Notes: The Bizarre British Marconi Deaths, ET bases and the 1980s Falklands Conflict
A Box Set of all conference speakers where the first airing of the above talk was given is under production by Anthony at Exopolitics Leeds/GB. The full 2 years worth of research however is available on a full length DVD with previously unseen media, documents and several conclusion avenues the core research group considered but I have had little time to expand on during any of the presentations and interviews to date.

For a professionally produced DVD - please This e-mail address is being protected from spam bots, you need JavaScript enabled to view it or use the site contact form.

As this topic has attracted a good degree of attention from the wider 'alternative' knowledge community -

below is a highly condensed page of supporting images, documents and resource links

to aid both interviewer and those listening.

In addition the UK AMMACH organisation and Exopolitics UK have now published their longer but more informal discussion on the area which is in 4 parts and can be seen starting on youtube here.
---
Interview Notes:
The Bizarre British Marconi Deaths, ET bases and the 1980s Falklands Conflict
---
Important Note: You will need one of several audio interviews that have been carried out since September 2012 to make sense of the wider issues illustrated briefly below. In addition two UK organisations and USA based networks such as Rense and A Global Focus have released audio interviews on this issue.
If you wish to get an outline sketch of this area is to prioritise first listening to the Global Focus interview with Trice Sheridan then move to either the AMMACH videos or the shorter Rense radio session streamed below.
Recommeded topic introduction:
Youtube Video of Main Audio Below
The Bizarre Marconi Deaths, the 1980s Falklands Conflict and its ET Component
Paranormal Radio Network - Global Focus with Trice Sheridan Sept 2012
1 Hr 30 Mins - Download a copy Here
Now follow-up with either the shorter discussion below focusing more on Marconi deaths with long term US host Jeff Rense and/or watch the informal 4 part video here: AMMACH video.
The Bizarre Marconi Deaths, the 1980s Falklands Conflict and its ET Component
1 Hour Live show - Broadcast 5th Sept 2012
Used with Permission - Consider subscribing to Rense Radio Archives
It's my take now that for the above interview which was arranged at short notice - Jeff was not fully aware of the three components that all need equal coverage berfore the Marconi link can be explored. The Falklands Conflict, The ET base on Thule and the 'intelligent nano-oil' are needed for context prior to discussing the impact on Marconi and Britain in the 80s.
Thule Island can be seen at the bottom of the chain of the 'backwards C-shaped' island configuration. Note the proximity to the Northern tip of Antarctica where many nations now have full-time, operational bases that seem to be doing far more than photographing penguins, looking for oil [oil extraction is notoriously difficult in this region] or taking endless ice-core samples...
So what else is going on given the global fixation with the region of the globe??
---
---
July 2012 MoD Release re: June 1982 - UFOs noted around task force.
We also have located 4 cases of contact with UFOs or more direct contact such as meetings with ET groups just before and during the short conflict one of which can be seen below.
Note the line about it '

being about less to do with politics and more to do with business

' - this was a translation from an Argentine website but appears to be correct.

This forecast told 4 months ahead of the start of the war links into the theory that an ET technology of some form was taken back to Marconi in Britain.
---
---
---
---
Rare Footage of Royal Marines taking above ground base on Thule.
---
This 2.5km square island was destroyed above ground by British Royal Marines and the ET base underground was located and artifacts taken by British Special Forces.

---
Out of all treaty and logistics FOIA document bundles I researched - the one covering South Sandwich Islands and Thule Island was closed. All other treaties for Falklands were able to be ordered.
---
---
In 1983 -18 months after the Falklands War, Marconi Open up a highly advanced hydraulics unit - with "special" facilities.
Click image to see larger version.
Plessey and Marconi Merge in 1986
---
---
---
---
---
---
Download the "Emergency in Gulf of Mexico" PDF here.
Note that since this information was provided in 'real time' [2010 - several weeks after the Deep Water Horizon disaster] on a popular internet forum by someone allegedly linked to a core security group of French diplomats and military officials who used 'DED emergency channels'
Duncan Roads from Nexus Magazine has located the OP [Original Poster] and has told me the account DID indeed take place at that time but some aspects [such as the use of the 'Girlfriend' term/idea] were coded references designed to communicate to other layers of people reading the forum.
Most of this appears to have sprouted from the RAND Corporation - where current and ex RAND project workers have decided some aspects of what the world is facing, mostly unseen by Joe Public, need to be released in some form.
---
---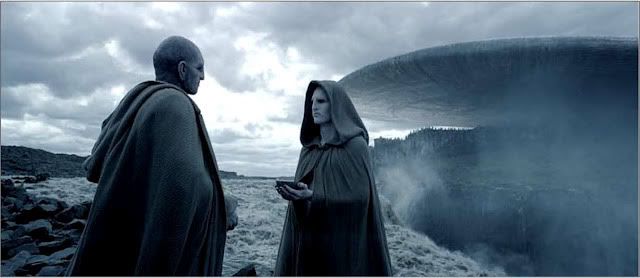 Ridley Scott's new film Prometheus focuses on creatures who attempted to weaponise a black nano-oil substance which they were going to release on Earth.
All research is the hard efforts of a small team linked to Exopolitics UK and edited and presented by David Griffin - 2012
Any images and assets are copyright of their original owners and are used with permission or as part of the standard fair use, educational agreements.
To use any information in this or related pages - please contact This e-mail address is being protected from spam bots, you need JavaScript enabled to view it or link back to this site/page.
Perm Link: http://bit.ly/ETMarconiRadio